To get a better idea of what the future holds for wearable tech, one needs to take a look at its predecessor.
Mobile smart devices, specifically smartphones, have had a greater impact on the business world than anyone could have ever predicted.
Wearable Tech For Business
Important calls are now made on the go, teams separated by thousands of miles are able to have regular meetings, apps have made managing your small business seamless, and everything from sending emails to sharing documents is easier, faster, and more efficient.
And while wearable technology may have begun its existence as fun accessories to smartphones, it has grown to the point of no longer needing to be tethered to additional smart devices.
Just as wearable technology was once forced to "piggyback" on smartphones, so too has it used this relationship to ingrain itself into the business world and make day-to-day operations even more effective.
The Amoled screen business smart watch has the characteristics of faster reaction speed, higher contrast and wider viewing angle.
features
Heart Rate Monitoring, Blood Pressure Monitoring, Goal-Based Exercises, Sleep Quality
Monitoring, Steps Tracking, Calorie Burn Tracking, Daily Steps Goal, Real-time Pace & Distance,
Goal Celebrations, Reminders To Move, Smartphone Notifications, One-click Reject/Mute,
Weather Forecast, Count Down & Stopwatch, Alarm Clock, Multi-watch Faces (10), Find Phone,
Turn Wrist Detection, Music Control, Shake Take Photo.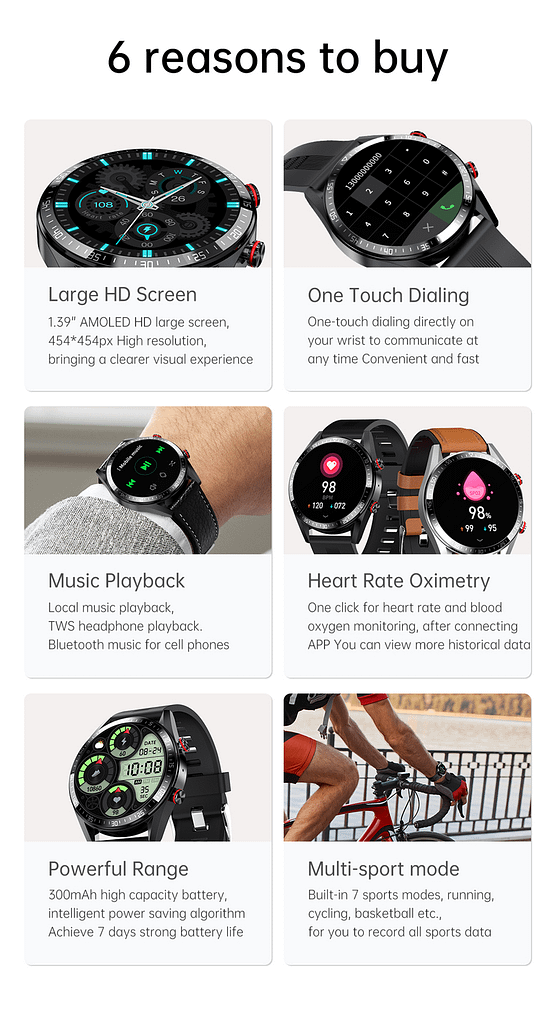 Smart Tech Evolution
The time may soon come when phones and tablets are a thing of the past, and the smart devices on which we all rely will sit innocuously on our persons, as unobtrusive as jewelry or clothing, yet infinitely more valuable to our businesses.
As an example, let's take a look at Google Glass. If everything goes as planned, consumers will soon have no need for their standard smartphone.
Google Glass
Google Glass is able to easily respond to verbal commands, augmented by the occasional manual interaction via controls located directly on the frame, and there has even been talk about eventually including a laser-projected virtual keyboard for those times when voice just isn't enough.
And with the ability to access countless sources of information in seconds and then relay them to a miniature screen situated in the upper corner of the wearer's vision field,
Google Glass makes 4G internet connectivity features seem archaic.
Google Glass is still in beta mode, but the company is inviting "Explorers" to test out the device. As more consumers and businesses continue to test the product, its significance is becoming clear.
Wearable Tech For Work
A sales professional armed with Google Glass will now be able to walk into a sales meeting, look at a client, and retrieve information on his or her industry, job title, and more.
Google Glass could instantly display information on the last order placed, past reviews, and the date of the client's last meeting, all in the eyes of the wearer.
For those with hands-on jobs, like mechanics and plumbers, Google Glass could become indispensable.
If a mechanic needs both hands to fix a machine while reading information usually presented by a tablet or smartphone, they could wear Google Glass to perform their job freely.
Wearable Business Tech
And Google isn't the only company making strides in the field of wearable business tech; Motorola has recently entered the ring with its Moto 360 smartwatch.
While other companies have started to look past a traditional watch design, the tech company has instead embraced it with a fresh, professional look.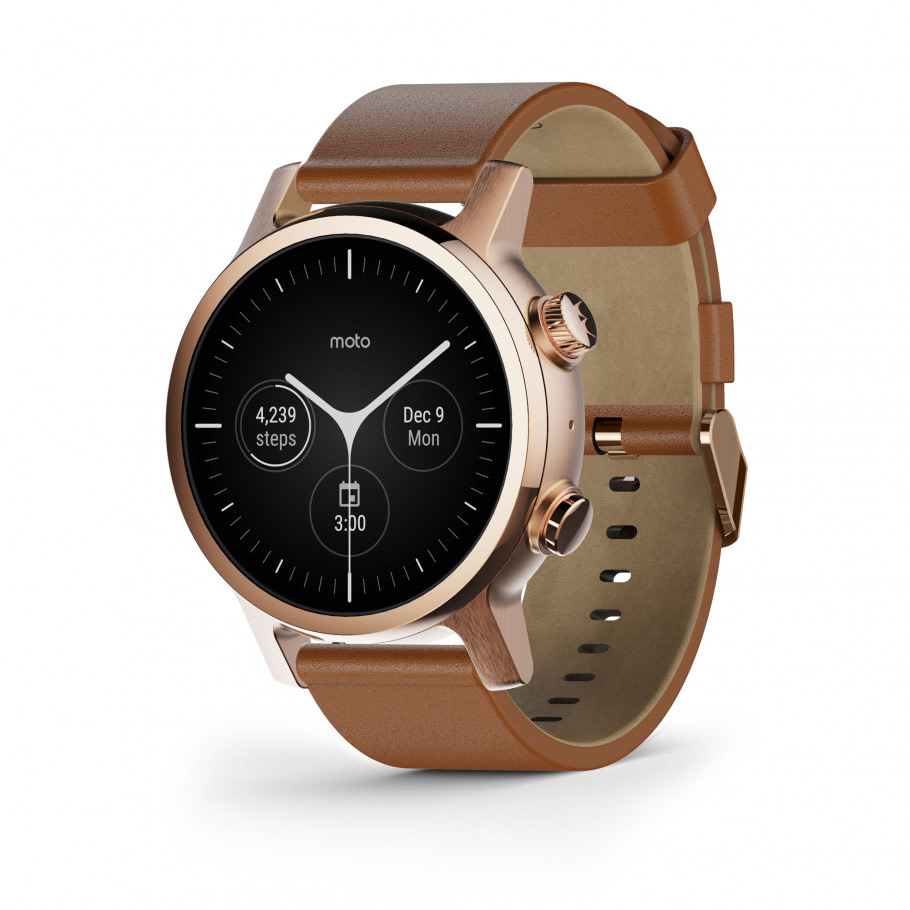 Harness The Power For Business
The Moto 360 is primarily voice operated and can easily read messages and reminders on command. The result is a small, stylish accessory that completely replaces the smart phone.
It can be worn during business meetings and professional transactions, and serves as an assistant, calendar, and phone all at once.
Motorola understands what many in the wearable tech industry are now beginning to see: The average consumer of these high-end products is looking to harness their power for business.